Carnival Theme Party Inflatables for Rent
Mar 1, 2020
Events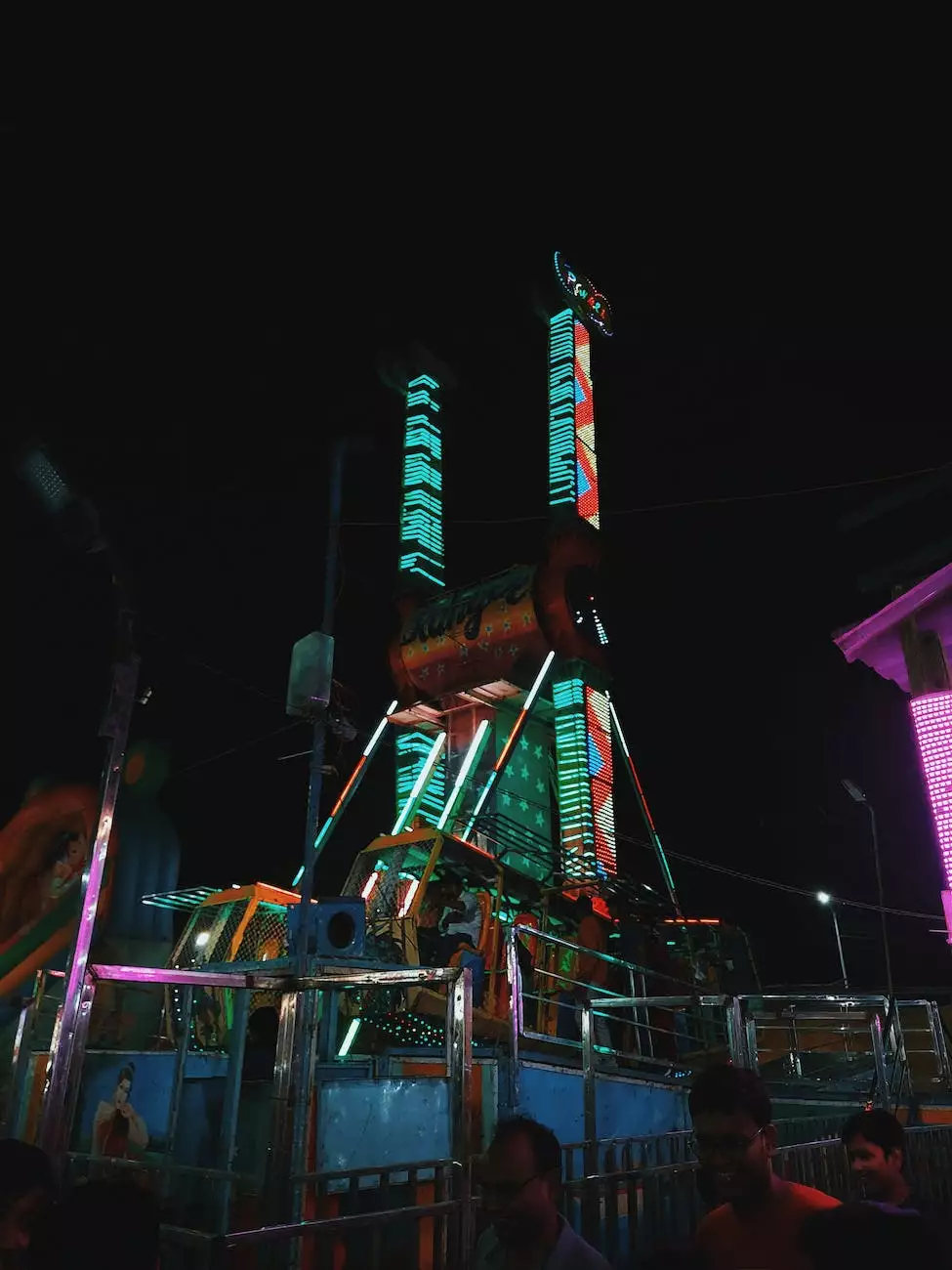 The Ultimate Carnival Experience for Your Event
Welcome to Chapmans Amusements & 4 Kings Casino Parties, your ultimate destination for creating an unforgettable carnival theme party. With our extensive selection of high-quality inflatables for rent, we bring the magic of a carnival right to your event. Whether you are organizing a birthday party, corporate event, school fair, or any other special occasion, our carnival-themed inflatables will add excitement and joy to the atmosphere.
Wide Range of Inflatables for Every Carnival Theme
At Chapmans Amusements & 4 Kings Casino Parties, we understand the importance of variety and choice when it comes to planning a carnival theme party. That's why we offer a wide range of inflatables that cater to different carnival themes and preferences. From classic carnival games to thrilling rides, we have something for everyone.
Carnival Games
Our collection of carnival games includes classics like ring toss, balloon darts, and bean bag toss. These games provide hours of fun and friendly competition for both kids and adults. With colorful setups and exciting challenges, our carnival games are guaranteed to keep your guests entertained.
Obstacle Courses and Slides
Take your carnival theme party to the next level with our thrilling obstacle courses and slides. From large-scale inflatables with multiple lanes to smaller options for younger participants, our obstacle courses and slides offer endless excitement. Watch as your guests race, slide, and conquer the challenges, creating memories that will last a lifetime.
Bounce Houses
No carnival theme party is complete without a bounce house! Our bounce houses come in various sizes and designs, featuring vibrant colors and beloved carnival characters. Let the kids jump, bounce, and release their energy in a safe and enjoyable environment.
Carnival Rides
Transform your event into a full-fledged carnival experience with our range of carnival rides. From carousel classics to Ferris wheels, our rides will delight guests of all ages. The infectious laughter and thrill from our carnival rides will create an atmosphere of pure joy and excitement at your party.
The Perfect Addition to Any Event
Not only are our carnival-themed inflatables perfect for birthdays and school events, but they also make a fantastic addition to corporate picnics, community gatherings, and fundraisers. Our experienced team will help you choose the right inflatables for your event, ensuring a seamless and enjoyable experience for all attendees.
Rental Process Made Easy
Chapmans Amusements & 4 Kings Casino Parties aims to provide a stress-free rental process, allowing you to focus on enjoying the festivities. Here's how it works:
Choose your desired carnival-themed inflatables from our extensive collection.
Contact our friendly team through our website or by phone to discuss availability and pricing.
We will assist you in finalizing the booking details and answer any questions you may have.
On the day of your event, our team will deliver and set up the inflatables according to your specifications.
Enjoy a memorable carnival theme party with your guests!
Unforgettable Memories Await
When you choose Chapmans Amusements & 4 Kings Casino Parties for your carnival theme party, you're not just getting top-quality inflatables for rent. You're investing in an experience that will create lasting memories for you and your guests. Whether it's the laughter-filled moments on the bounce houses or the thrill of winning at the carnival games, our inflatables will bring your event to life.
Contact Us Today
Ready to take your event to the next level with our carnival theme party inflatables? Contact Chapmans Amusements & 4 Kings Casino Parties today to discuss your requirements, check availability, and secure your booking. Let's make your carnival dreams come true!