Our Story: Chapmans Amusements & 4 Kings Casino Parties
Mar 23, 2019
Our Story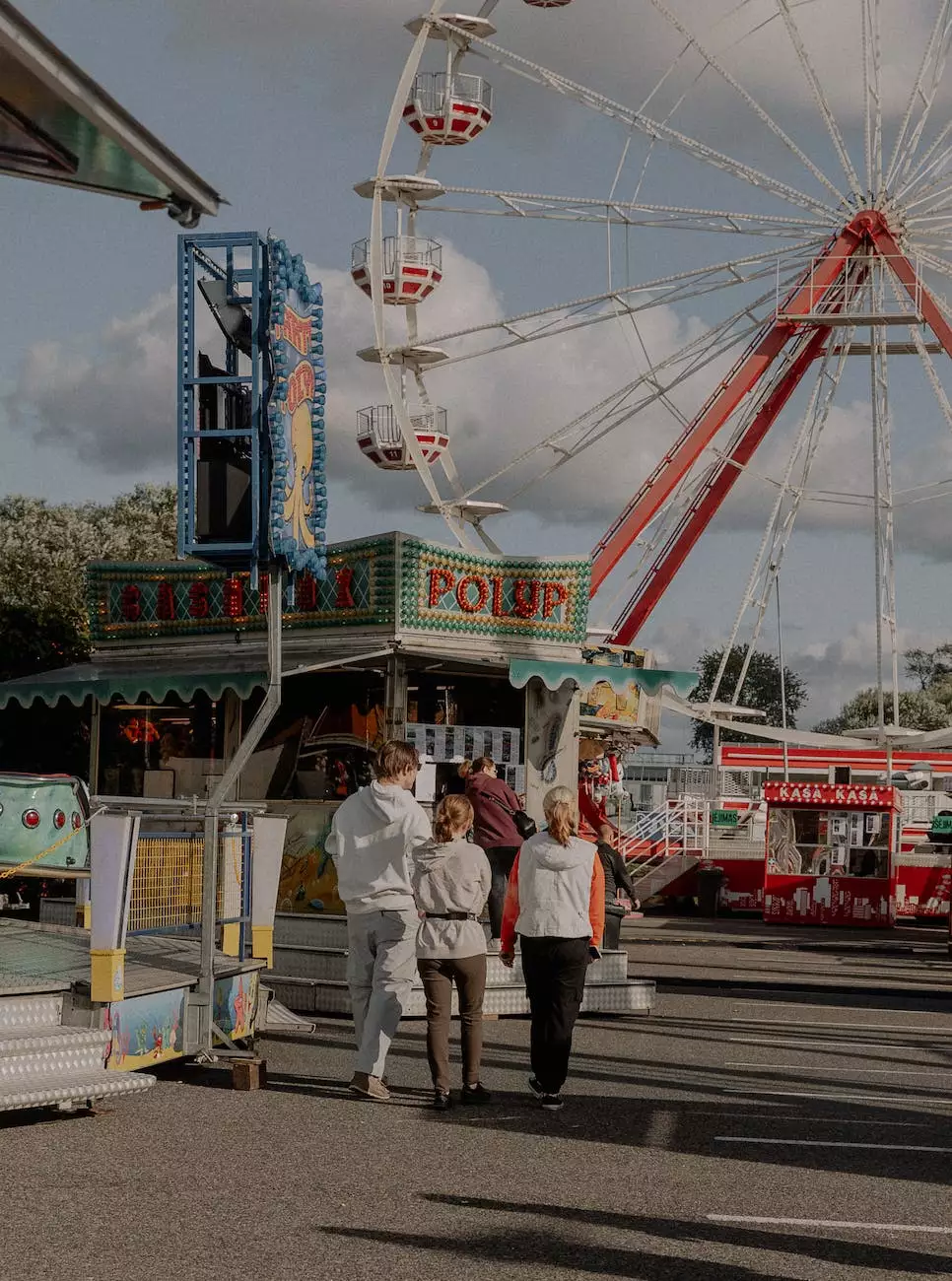 Welcome to the captivating story of Chapmans Amusements & 4 Kings Casino Parties, the leading provider of Arts & Entertainment - Performing Arts services in Virginia Beach! We take great pride in our rich history and unwavering commitment to delivering unforgettable experiences to our valued customers.
Our Humble Beginnings
Chapmans Amusements & 4 Kings Casino Parties was founded with a simple yet ambitious vision - to create a one-of-a-kind entertainment experience that combines the thrill of amusement rides and the excitement of casino games. Our journey started in the heart of Virginia Beach, where we began organizing small-scale parties and events, aiming to bring joy and entertainment to people of all ages.
As our reputation for delivering exceptional service and unforgettable moments grew, so did our opportunities. Word spread quickly about the unique experiences we offered, and soon, our humble beginnings blossomed into something much greater.
Committed to Exceptional Customer Service
At Chapmans Amusements & 4 Kings Casino Parties, we understand that every event is unique and special. That's why we place paramount importance on providing exceptional customer service at every stage – from the initial consultation to the event itself. Our team of dedicated professionals is here to guide and support you throughout the entire process, ensuring that your specific needs and desires are met with utmost precision.
With years of experience in the industry, we have refined our services to cater to a wide range of events, including casino-themed parties, corporate events, weddings, and much more. Our attention to detail, personalized approach, and unwavering passion for creating unforgettable moments have earned us the trust and loyalty of countless satisfied customers.
Unleashing the Magic: Our Services
Chapmans Amusements & 4 Kings Casino Parties offers an extensive array of services that guarantee an unforgettable experience for your guests. Whether you're planning a grand celebration or an intimate gathering, we have something to suit every occasion.
Amusement Rides
Embark on an exciting journey with our thrilling amusement rides! From towering Ferris wheels to exhilarating roller coasters, our selection of rides provides an adrenaline rush unlike any other. Witness the laughter and joy as your guests experience the thrill of a lifetime.
Casino Parties
Step into the glamorous world of casinos with our extraordinary casino parties. With an impressive range of authentic casino games, professional dealers, and top-notch equipment, we recreate the thrilling atmosphere of a real casino right at your event. Watch as your guests immerse themselves in the excitement of poker, blackjack, roulette, and more.
Entertainment Options
Complement your event with our diverse entertainment options. We offer live music performances, captivating shows, and talented performers who will leave your guests spellbound. From magicians to acrobats, our entertainment options add an extra flair of excitement and wonder to any occasion.
Experience the Unforgettable
Are you ready to create memories that will last a lifetime? Contact Chapmans Amusements & 4 Kings Casino Parties today to experience entertainment like never before. Our dedicated team is eager to discuss your event requirements, provide expert guidance, and ensure that your special occasion exceeds all expectations.
Join countless satisfied customers who have chosen our services for their most important celebrations. As the leading provider of Arts & Entertainment - Performing Arts in Virginia Beach, we guarantee an unforgettable experience that will have your guests talking about your event for years to come.
Choose Chapmans Amusements & 4 Kings Casino Parties and let us turn your event into pure magic!