Our Team | Virginia Beach Neptune - Chapmans Amusements & 4 Kings Casino Parties
May 31, 2018
About Us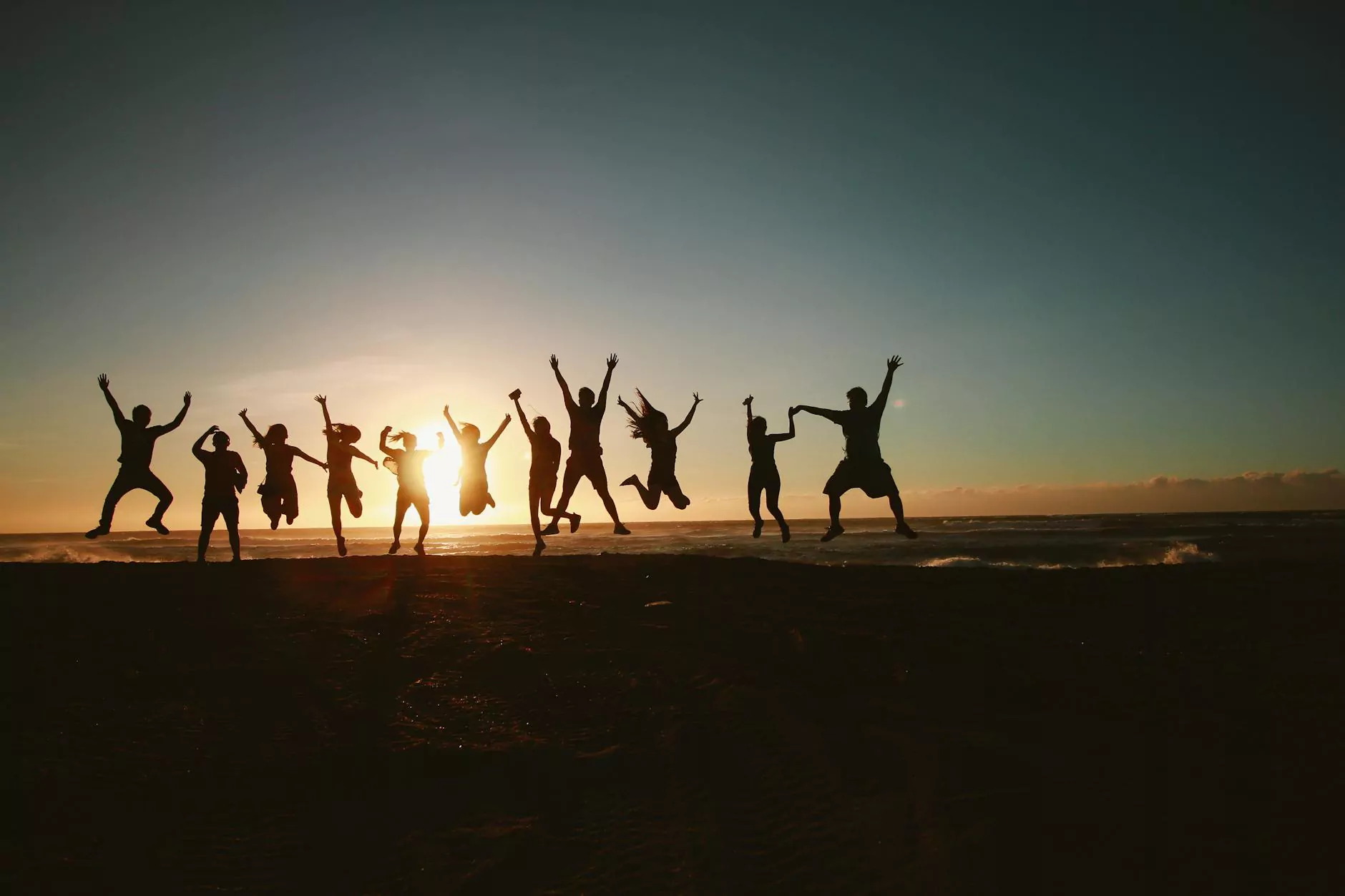 Welcome to the 'Our Team' page of Chapmans Amusements & 4 Kings Casino Parties, a premier Arts & Entertainment - Performing Arts company based in Virginia Beach Neptune. At Chapmans, we take immense pride in our outstanding team members who work tirelessly to ensure unforgettable experiences for our valued clients.
Meet Our Talented Team
Our team comprises highly skilled and passionate professionals who are dedicated to delivering top-quality entertainment services. Each member is handpicked based on their expertise, experience, and commitment to excellence. Let us introduce you to the individuals who make Chapmans Amusements & 4 Kings Casino Parties shine.
1. John Chapman - Founder and CEO
John Chapman, the visionary behind Chapmans Amusements & 4 Kings Casino Parties, leads our team with his extensive industry knowledge and unwavering determination. With over two decades of experience in the entertainment industry, John brings a wealth of expertise to the table. His leadership and passion drive our success.
2. Sarah Thompson - Events Manager
Sarah Thompson, our highly organized and detail-oriented Events Manager, ensures seamless event planning and flawless execution. With her exceptional multitasking skills, Sarah ensures that every aspect of your event, be it a corporate function or a private celebration, surpasses your expectations.
3. Michael Mitchell - Casino Operations Manager
Michael Mitchell, our Casino Operations Manager, brings unmatched expertise in the domain of casino gaming. With his extensive knowledge of various casino games and regulations, Michael ensures that our clients receive a true Las Vegas-like experience. His attention to detail and commitment to fairness create an authentic casino atmosphere.
4. Emily Davis - Entertainment Coordinator
Emily Davis, our talented Entertainment Coordinator, adds an extra touch of magic to our events. With her broad network of performers and entertainers, Emily curates captivating acts and performances that leave a lasting impression on your guests. Her creativity and flair ensure unforgettable entertainment experiences.
5. Jessica Roberts - Customer Relations Manager
Jessica Roberts, our dedicated Customer Relations Manager, is always ready to go the extra mile to ensure customer satisfaction. With her exceptional communication skills and deep understanding of our clients' needs, Jessica guarantees personalized and memorable experiences for all our customers.
Our Commitment to Excellence
At Chapmans Amusements & 4 Kings Casino Parties, we prioritize excellence in everything we do. Our team is constantly driven to deliver the highest quality entertainment services, tailored to meet the unique preferences and expectations of our clients. We believe that every event should be an extraordinary experience, and our team members work collaboratively to make that vision a reality.
Contact Our Team Today
If you are looking for exceptional entertainment services in Virginia Beach Neptune, Chapmans Amusements & 4 Kings Casino Parties is your go-to choice. Our team is dedicated to providing unforgettable experiences that will leave a lasting impression on your guests. Contact us today to discuss your event requirements and let our talented team turn your vision into an extraordinary reality!