Event Staff Store - Chapmans Amusements & 4 Kings Casino Parties
Nov 26, 2021
Services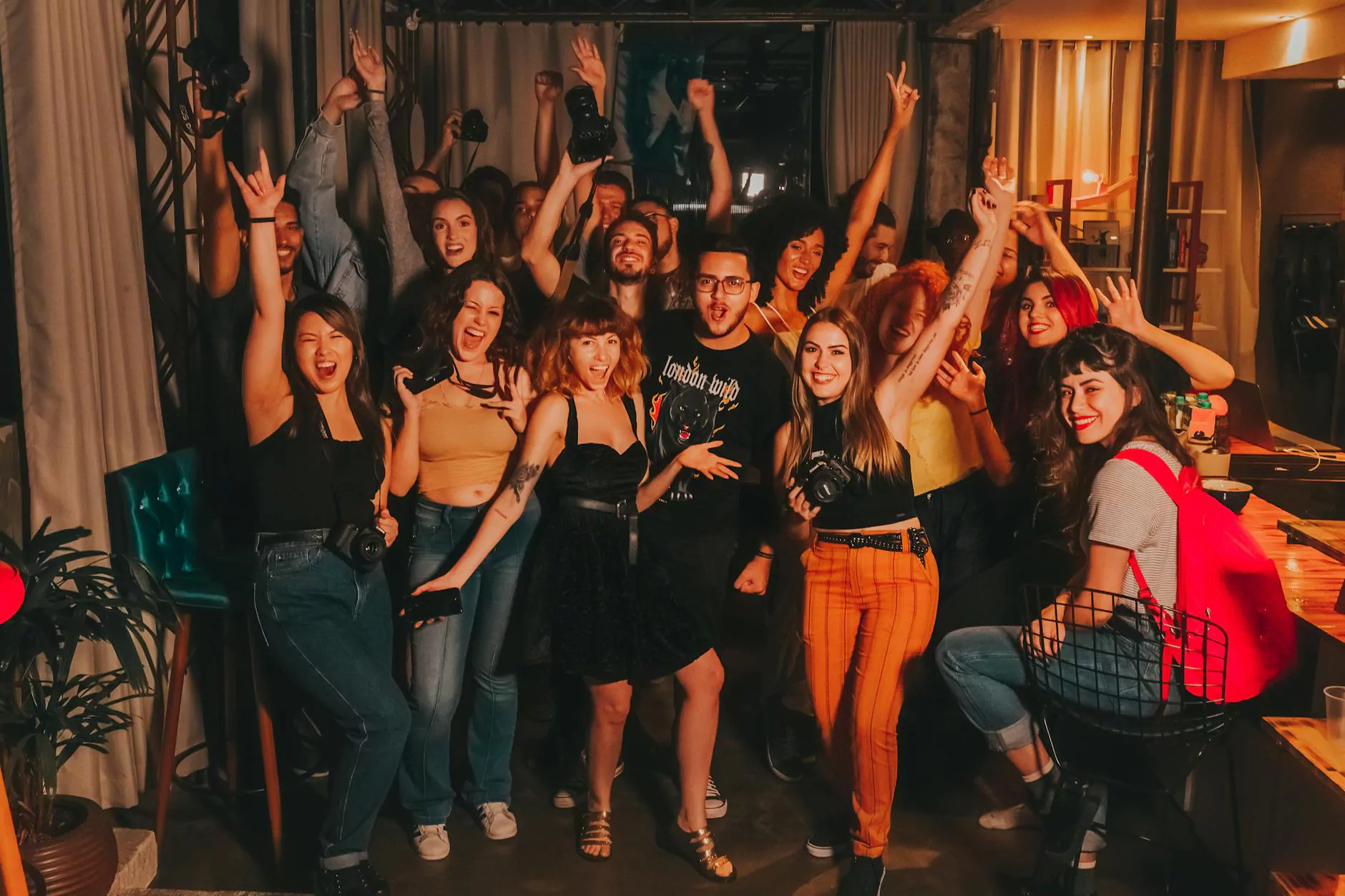 Providing Professional Event Staff for Arts & Entertainment - Performing Arts Events
Welcome to the Event Staff Store, where Chapmans Amusements & 4 Kings Casino Parties offers a comprehensive range of professional event staff services for all your arts and entertainment needs. With years of experience in the industry, we pride ourselves on delivering exceptional staffing solutions to elevate your performing arts events. Whether you require assistance with event planning, ticketing, security, or any other aspect of your event, our dedicated and highly-skilled staff are here to ensure its success.
Why Choose Our Event Staff?
Our carefully selected team of event staff members are not only passionate about the arts and entertainment industry, but also possess extensive knowledge and experience in various performing arts disciplines. From theater productions to dance shows, music festivals to circus performances, our staff understands the unique requirements of each event and is committed to providing the highest level of professionalism and expertise.
When you choose our event staff, you can expect:
Expertise: Our staff members undergo rigorous training to ensure they are equipped with the necessary knowledge and skills to handle diverse event scenarios, from managing entrances to crowd control.
Flexibility: We understand that every event is different, and our team is adaptable to meet your specific needs. Whether it's a small theatrical production or a large-scale music concert, we have the resources to provide suitable staff members.
Reliability: Punctuality and reliability are of utmost importance to us. Our staff members arrive on time and are committed to fulfilling their assigned roles with professionalism and dedication.
Customer Service: We prioritize excellent customer service. Our team is friendly, approachable, and always ready to assist event attendees, ensuring they have a memorable experience.
Attention to Detail: From managing backstage operations to coordinating stage setups, our staff pays meticulous attention to detail, leaving no room for error.
Comprehensive Event Staffing Solutions
At Chapmans Amusements & 4 Kings Casino Parties, we offer a wide range of event staffing solutions tailored to meet the unique requirements of your performing arts event.
Ticketing and Registration
Gone are the days of chaotic ticketing processes. Our trained staff efficiently handle ticketing and registration, ensuring smooth entry for attendees. With our advanced technology and meticulous planning, you can eliminate long queues and provide a seamless ticketing experience for your guests.
Event Planning and Coordination
With our extensive experience in event planning, we understand the intricacies involved in organizing successful performing arts events. Our dedicated event planners and coordinators work closely with you to bring your vision to life, managing everything from budgeting and logistics to marketing and promotions. Sit back and relax, knowing that your event is in capable hands.
Security and Crowd Management
Your attendees' safety is our top priority. Our trained security personnel are adept at crowd management and handling emergency situations effectively and efficiently. With their presence, you can ensure a secure environment for both performers and audience members.
Technical Support
From setting up sound systems to managing lighting and special effects, our skilled technical staff are well-versed in the technical aspects of performing arts events. They work seamlessly with your production team to ensure smooth operations and create the perfect ambience for your event.
Contact Us for Professional Event Staff Services
Make your next arts and entertainment event a resounding success with the help of our professional event staff. Contact Chapmans Amusements & 4 Kings Casino Parties today to discuss your requirements and let us provide you with a tailored staffing solution that exceeds your expectations. Elevate your performing arts events with our exceptional staff members!