Catering for Graduation Parties by DeFazios of Richmond VA
Sep 29, 2018
Services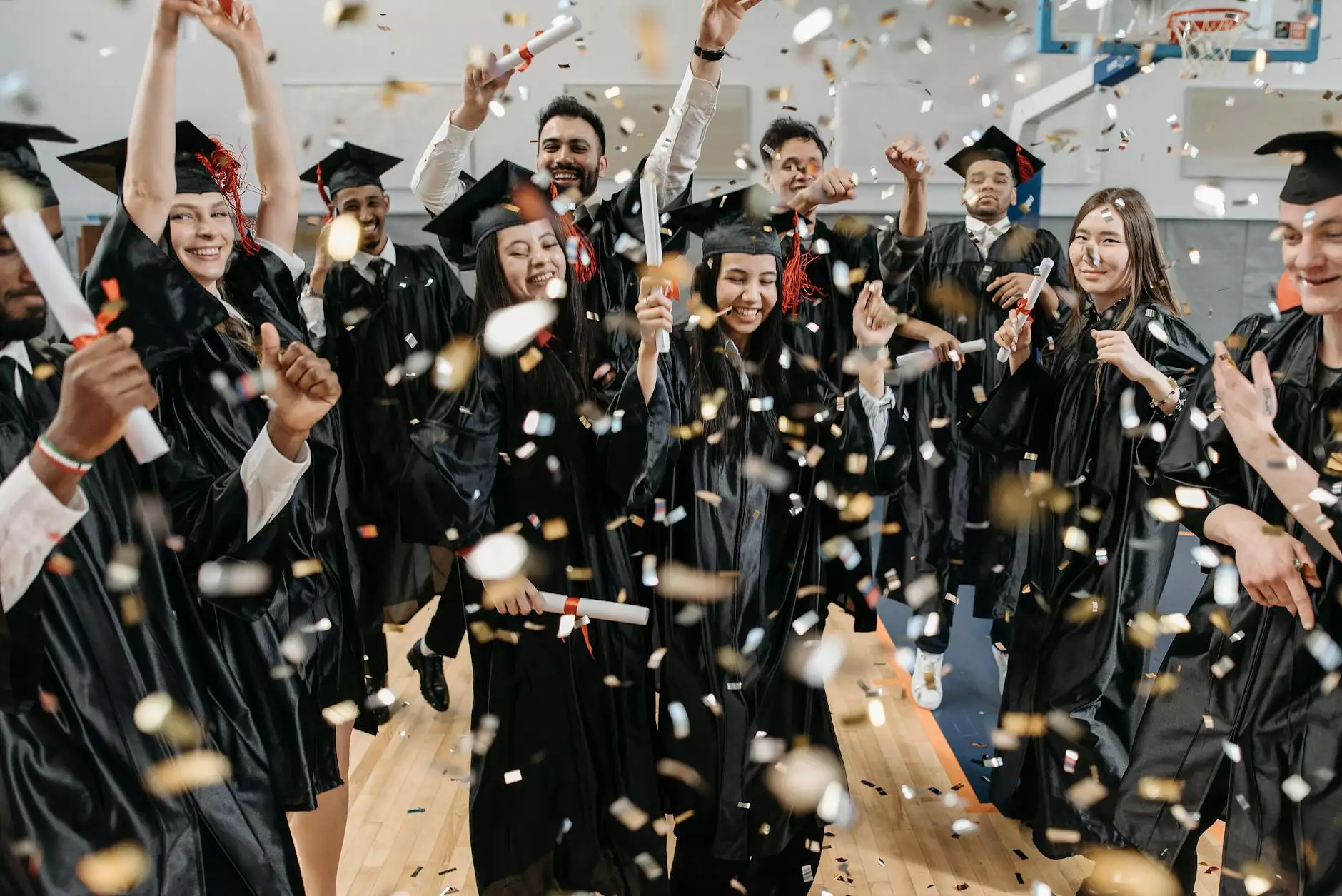 Congratulations on your upcoming graduation! If you're looking to celebrate this special milestone with a memorable party, look no further than DeFazios of Richmond VA. Our expertise in catering for graduation parties, combined with the exceptional entertainment services provided by Chapmans Amusements & 4 Kings Casino Parties, ensures a truly unforgettable event.
Why Choose DeFazios of Richmond VA for Your Graduation Party Catering?
At DeFazios of Richmond VA, we understand the importance of celebrating academic achievements, and we are dedicated to making your graduation party a resounding success. Here's why you should choose our catering services:
Expertise: With decades of experience in the catering industry, our team of culinary professionals knows how to create a diverse and delicious menu that suits your preferences and dietary needs.
Variety of Options: We offer a wide range of catering options, including buffet-style service, plated dinners, and interactive food stations, ensuring that your graduation party matches your vision.
Flexibility: We understand that every graduation party is unique. Our team works closely with you to customize the menu and design a catering package that perfectly suits your party size, theme, and budget.
Quality Ingredients: We source only the freshest and highest quality ingredients to guarantee a delectable dining experience for you and your guests.
Exceptional Service: Our professional staff is dedicated to providing excellent service from the moment you book with us until the end of your graduation party. We handle the details, so you can enjoy the celebration stress-free.
Collaboration with Chapmans Amusements & 4 Kings Casino Parties: Our partnership with Chapmans Amusements & 4 Kings Casino Parties allows us to offer comprehensive entertainment options alongside our catering services. With an array of fun activities, party rentals, and casino-themed experiences, we ensure your graduation party is filled with excitement and enjoyment.
Graduation Party Catering Packages to Suit Your Needs
At DeFazios of Richmond VA, we offer a range of graduation party catering packages for you to choose from. Whether you're planning an intimate gathering or a large celebration, we have the ideal package to suit your needs:
1. Bronze Package: Classic Elegance
Our Bronze Package includes a beautifully presented buffet or plated dinner, showcasing a selection of mouth-watering appetizers, salads, entrees, and desserts. This package is perfect for those seeking a traditional yet sophisticated dining experience.
2. Silver Package: Interactive Delights
The Silver Package is designed for those who want to add an element of entertainment to their graduation party. In addition to a delectable meal, this package includes interactive food stations, where your guests can enjoy live cooking demonstrations and personalized dishes prepared on-site by our skilled chefs.
3. Gold Package: Premier Customization
For a truly tailored graduation party experience, our Gold Package offers a high level of customization. You can work closely with our culinary experts to design a unique menu that reflects your personal preferences and elevates your celebration to the next level.
No matter which package you choose, rest assured that our dedicated team will take care of the setup, service, and cleanup, allowing you to focus on creating memories with your loved ones.
Contact Us to Plan a Memorable Graduation Party
Ready to plan an amazing graduation party? Contact DeFazios of Richmond VA today and let us take care of all your catering needs. Our professional team, in partnership with Chapmans Amusements & 4 Kings Casino Parties, is committed to delivering an unforgettable experience that celebrates your achievements in style. Call us now to book your graduation party catering!