Boxed Lunches | Wedding Caterers | DeFazios
Apr 7, 2020
Services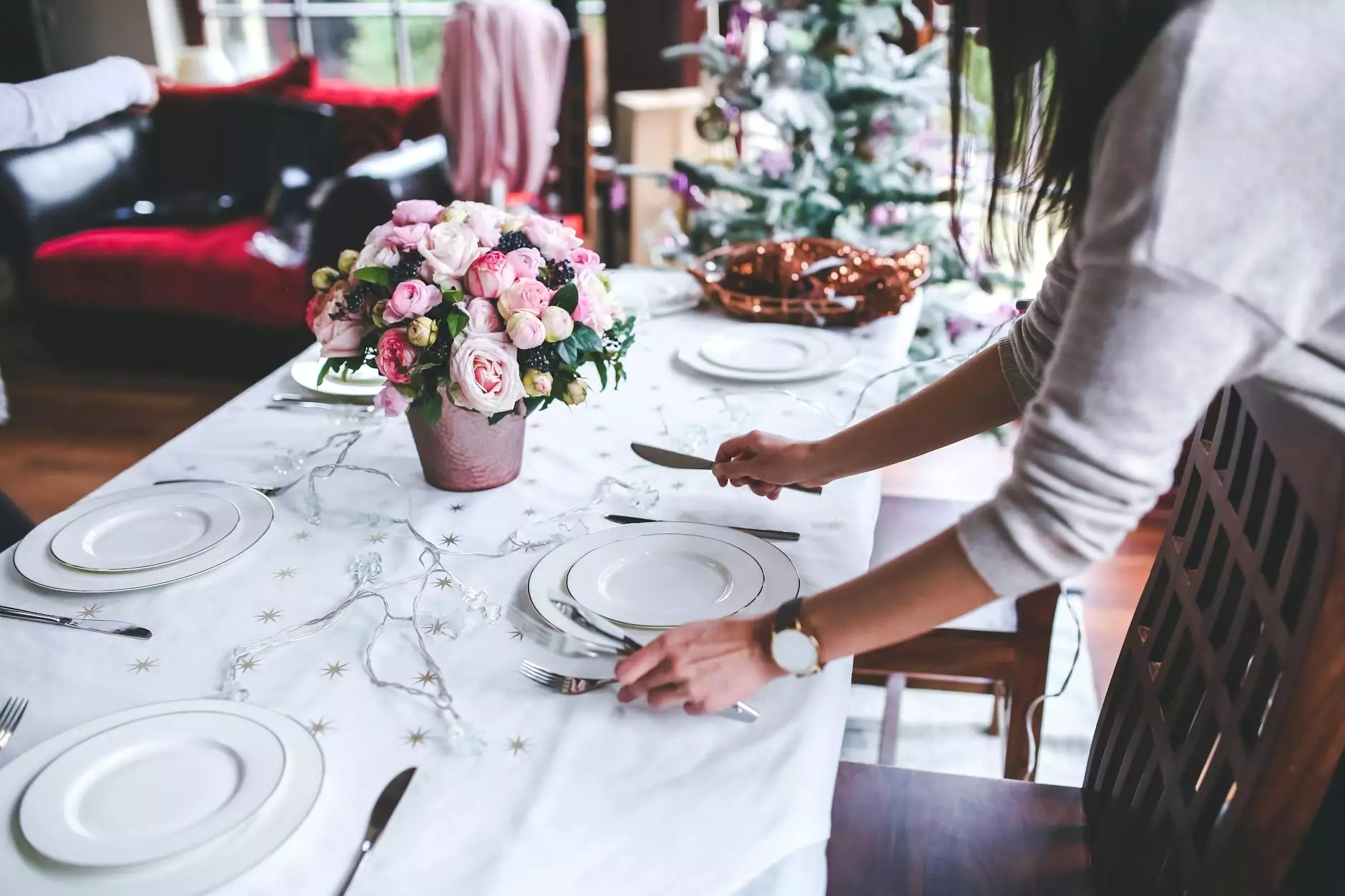 Discover DeFazios Catering
Welcome to DeFazios, the premier catering service offered by Chapmans Amusements & 4 Kings Casino Parties. With our expertise in providing delicious and exceptional meals for various occasions, we are proud to offer boxed lunches and wedding catering services that go above and beyond your expectations.
Exceptional Boxed Lunches
When it comes to convenient and delicious boxed lunches for corporate events, school functions, or any other special gathering, DeFazios is your go-to choice. Our extensive menu selection ensures that there is something to satisfy everyone's taste buds.
Whether you prefer classic options like sandwiches and wraps or crave something more unique like artisanal salads or gourmet sliders, we have it all. Our culinary team works diligently to create mouthwatering meals using the freshest ingredients sourced from local suppliers.
A Customized Menu Tailored to Your Needs
At DeFazios, we understand that each event is unique, and we take pride in offering fully customizable menus. We collaborate closely with our clients to design the perfect boxed lunch options that suit their preferences and dietary requirements.
From selecting the types of sandwiches or salads to choosing the side dishes and desserts, every aspect of your boxed lunch menu is carefully curated. Our goal is to ensure that every guest leaves satisfied and impressed with our top-notch catering services.
Unforgettable Wedding Catering
Your wedding day is one of the most important milestones in your life, and at DeFazios, we believe that the culinary experience should be equally memorable. Our expert team of wedding caterers goes above and beyond to create a seamless dining experience for you and your guests.
From intimate gatherings to grand celebrations, our wedding catering services can be customized to fit any style, theme, or cultural preference. We understand that weddings require meticulous planning, and with our extensive experience, we are equipped to handle every aspect of the catering process with precision and flair.
Exquisite Menus to Delight Everyone
DeFazios offers a wide range of delectable menu options to suit every palate. Our skilled chefs combine flavors, textures, and presentation to create a culinary journey that will leave a lasting impression on your guests.
From tantalizing hors d'oeuvres and sumptuous main courses to decadent desserts, our wedding catering menus are designed to impress. We understand the importance of accommodating dietary restrictions and preferences, and our team ensures that every guest can enjoy a delightful meal tailored to their needs.
Unparalleled Service and Attention to Detail
At DeFazios, we prioritize not only the quality of our food but also the excellence of our service. Our team of dedicated professionals is committed to creating a seamless and stress-free experience from start to finish.
From the initial consultation to the final cleanup, our wedding catering services are executed with precision and attention to detail. We understand the significance of your special day, and strive to exceed your expectations in every aspect of our service. Our goal is to allow you to relax and savor every moment, knowing that your culinary needs are in the hands of experienced professionals.
Contact Us for Exceptional Catering Services
If you are in search of boxed lunches or wedding caterers, look no further than DeFazios. As a part of Chapmans Amusements & 4 Kings Casino Parties, our reputation for providing outstanding service and unparalleled dining experiences sets us apart.
Whether you are hosting a corporate event, school function, or planning a dream wedding, our dedicated team is here to assist you. Contact us today to discuss your catering needs, collaborate on a customized menu, and experience the excellence that DeFazios brings to every event.