Catered Team Building Events in Richmond VA
Sep 18, 2018
Events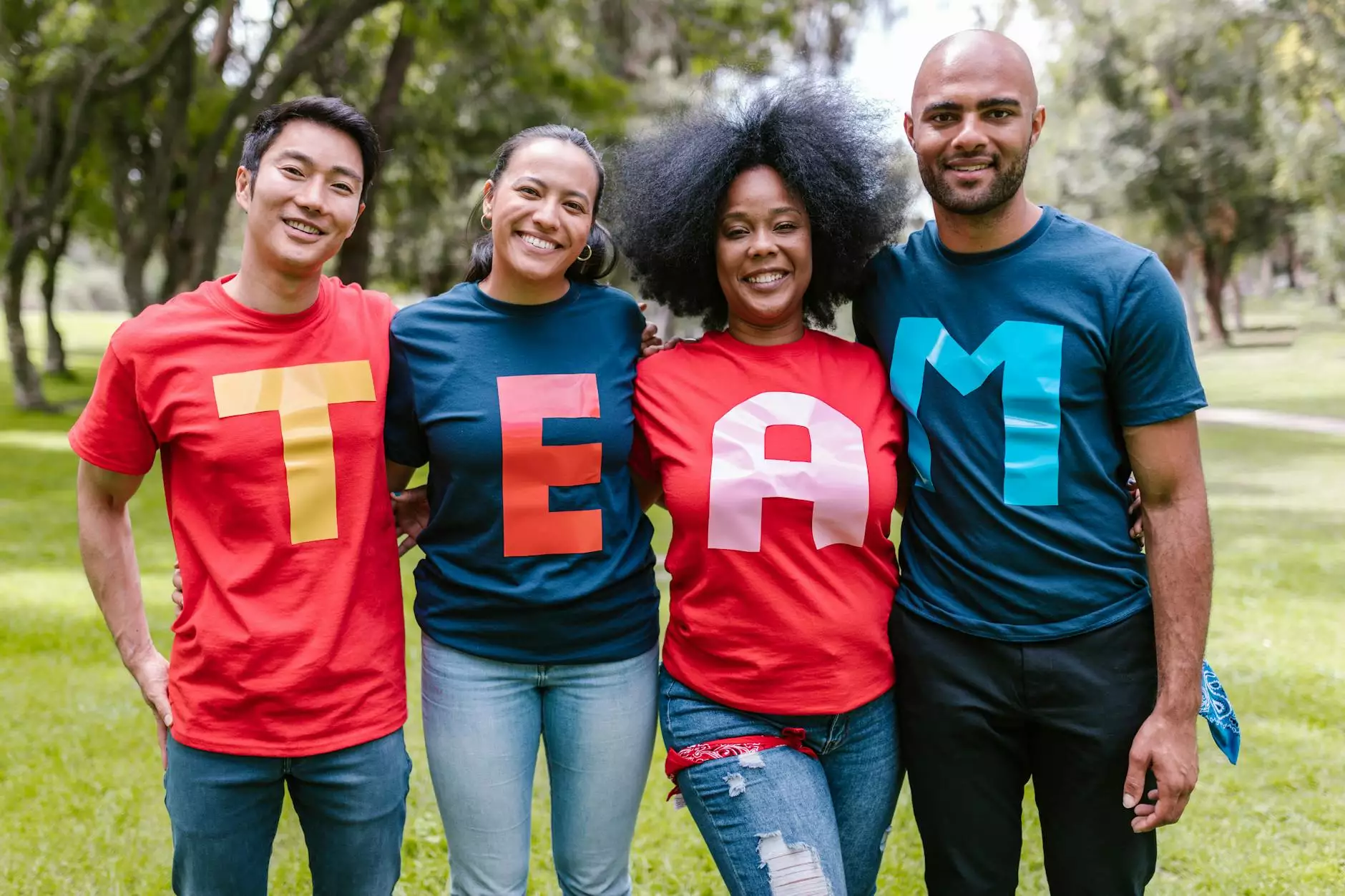 Unforgettable Team Building Experiences
Looking for an exciting and memorable way to boost team morale and foster stronger connections among your employees? Look no further! Chapman's Amusements & 4 Kings Casino Parties is proud to offer catered team building events in Richmond, VA that are sure to leave a lasting impression. Our unique approach combines the thrill of cooking with engaging team building activities to create an unforgettable experience for your team.
Why Choose our Team Building Events?
At Chapman's Amusements & 4 Kings Casino Parties, we understand the importance of providing team building experiences that go beyond the ordinary. Our team building events are carefully designed to not only enhance collaboration and communication but also to unleash creativity and foster innovation. Here's why you should choose our team building events in Richmond, VA:
Expertise: With years of experience in the industry, our team of professionals knows how to create exceptional team building experiences tailored to your unique needs.
Engaging Activities: Our team building events feature a combination of cooking challenges, interactive games, and problem-solving activities, ensuring everyone is actively involved and having fun throughout the event.
Improve Communication: Our activities are designed to encourage open communication, active listening, and effective collaboration among team members. By fostering better communication skills, our team building events help build stronger and more cohesive teams.
Boost Morale: Introducing a fun and exciting element into the workplace through our team building events can significantly boost employee morale and motivation. It creates a positive and energetic work environment where team members feel valued and appreciated.
Enhance Creativity: Our team building events encourage out-of-the-box thinking and stimulate creativity. By pushing boundaries and encouraging innovative problem-solving, we help unlock the full creative potential of your team members.
Cooking as a Team Building Activity
One of the most popular and effective activities we offer in our team building events is cooking. Cooking not only brings people together but also offers numerous opportunities for team members to collaborate, communicate, and problem-solve in a fun and dynamic setting.
During our catered team building events in Richmond, VA, teams will work together to prepare delicious meals under the guidance of professional chefs. They will engage in cooking challenges, race against the clock, and unleash their culinary skills, all while strengthening bonds and learning to work as a cohesive unit.
The Benefits of Cooking as a Team Building Activity
Cooking as a team building activity offers numerous benefits that can positively impact both individuals and the entire team. Some of the key benefits include:
Improved Communication: Cooking requires constant communication and coordination among team members. Sharing tasks, exchanging ideas, and collectively working towards a common goal fosters better communication skills.
Enhanced Collaboration: Collaborating in the kitchen allows team members to appreciate each other's strengths, delegate tasks, and work together towards a shared outcome. It promotes teamwork and collaboration in a dynamic and enjoyable way.
Effective Problem-Solving: The kitchen presents unexpected challenges that require quick thinking, adaptability, and problem-solving skills. By facing these challenges together, teams develop effective problem-solving abilities.
Increased Trust: Cooking together fosters trust and strengthens bonds among team members. Learning to rely on each other, communicate openly, and work towards a common goal builds trust and camaraderie.
Creativity and Innovation: Cooking allows for creativity and experimentation, encouraging team members to think outside the box. It nurtures an environment where innovative ideas can thrive.
Contact Us Today
Ready to take your team building activities to the next level? Contact Chapman's Amusements & 4 Kings Casino Parties today to book an unforgettable catered team building event in Richmond, VA. Our experienced team will work closely with you to create a customized experience that meets your team's specific goals and objectives. Get ready to inspire, motivate, and engage your team like never before!