Breakfast Catering Richmond VA - DeFazio's Catering
Jan 23, 2022
Services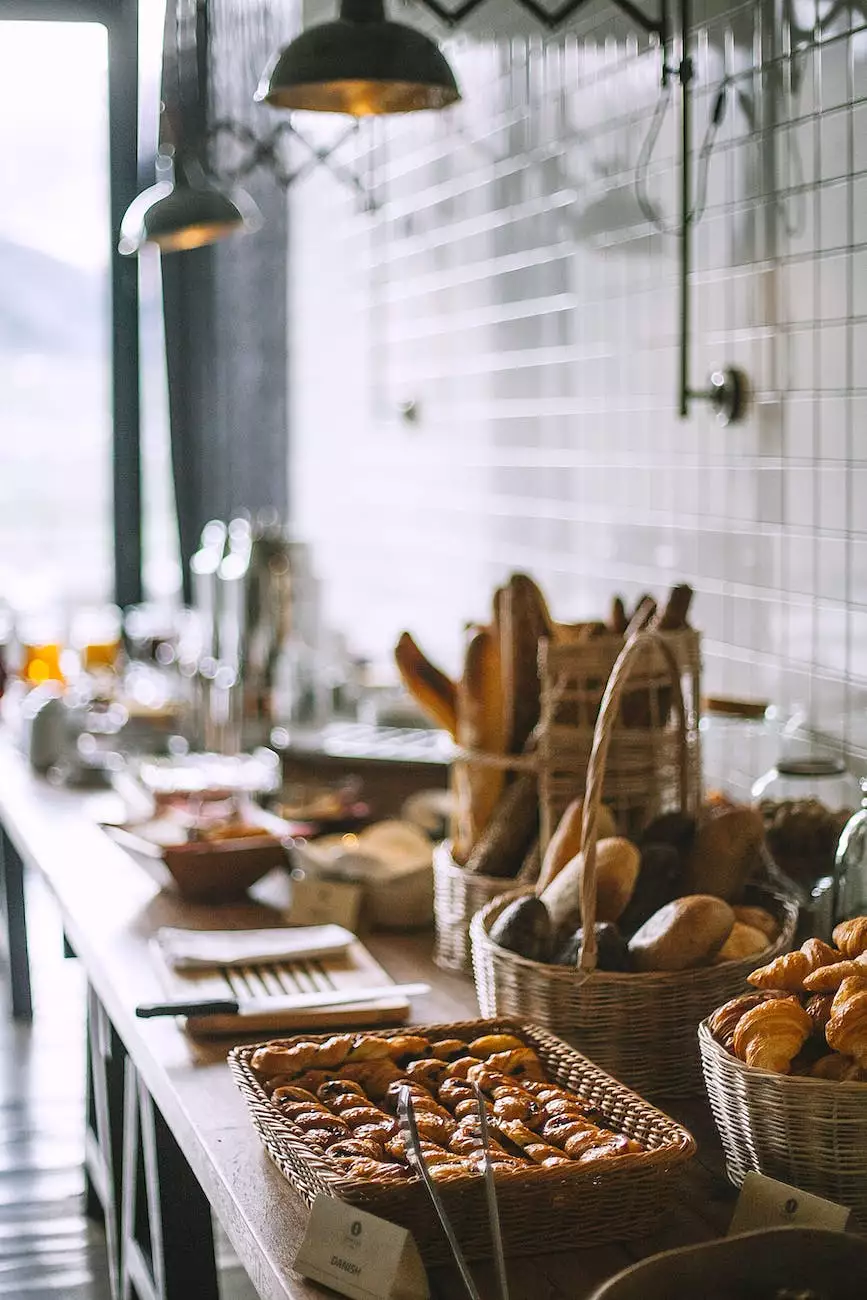 Welcome to DeFazio's Catering's Breakfast Menu
DeFazio's Catering, a part of Chapmans Amusements & 4 Kings Casino Parties, brings you the finest breakfast catering in Richmond VA. Start your day off right with a delicious and satisfying breakfast experience that will leave you eager for more. Our talented culinary team is dedicated to crafting mouthwatering morning delights that are sure to please even the most discerning palates.
Why Choose DeFazio's Catering for Breakfast in Richmond VA?
When it comes to breakfast catering in Richmond VA, DeFazio's Catering stands out for numerous reasons. We believe in delivering an exceptional dining experience that goes beyond the ordinary. Our commitment to quality, attention to detail, and unparalleled customer service sets us apart from the competition.
1. Exquisite Breakfast Selection
DeFazio's Catering offers an extensive menu that showcases a wide range of breakfast options. From classic favorites to innovative creations, we have something to satisfy every taste. Indulge in fluffy pancakes, crispy bacon, golden waffles, perfectly cooked eggs, and much more. Our creative team of chefs ensures that each dish is prepared with the freshest ingredients and bursting with flavor.
2. Fresh and Locally-Sourced Ingredients
We believe in using only the finest ingredients in our breakfast preparations. DeFazio's Catering partners with local suppliers to source the freshest produce, meats, and dairy products. This commitment to quality shines through in every bite, ensuring a memorable breakfast experience for our valued customers.
3. Professional and Friendly Staff
Our dedicated team of professionals is passionate about providing exceptional service. From the moment you contact us to the final cleanup, our staff goes above and beyond to make your breakfast catering experience seamless and enjoyable. We understand the importance of punctuality and professionalism, ensuring that your event runs smoothly.
4. Customization to Suit Your Needs
No two events are the same, and we understand the importance of catering to your unique requirements. Whether you are hosting a corporate breakfast meeting or a private gathering, DeFazio's Catering offers customizable solutions to accommodate your specific needs. We work closely with our clients to create personalized menus that reflect their vision and preferences.
5. Attention to Every Detail
At DeFazio's Catering, no detail is overlooked. From the presentation of our delectable breakfast dishes to the overall ambiance, we strive for perfection in every aspect of your dining experience. Our attention to detail ensures that your event is flawless and leaves a lasting impression on your guests.
Contact DeFazio's Catering for the Best Breakfast Catering Experience
Ready to experience the best breakfast catering in Richmond VA? Contact DeFazio's Catering today to discuss your upcoming event and discover how we can create a breakfast extravaganza that exceeds your expectations. Our friendly team is here to assist you and ensure an unforgettable breakfast experience for you and your guests. Start your day right with DeFazio's Catering!