Dessert Catering Richmond, Virginia | Dessert Menu
Apr 11, 2018
Services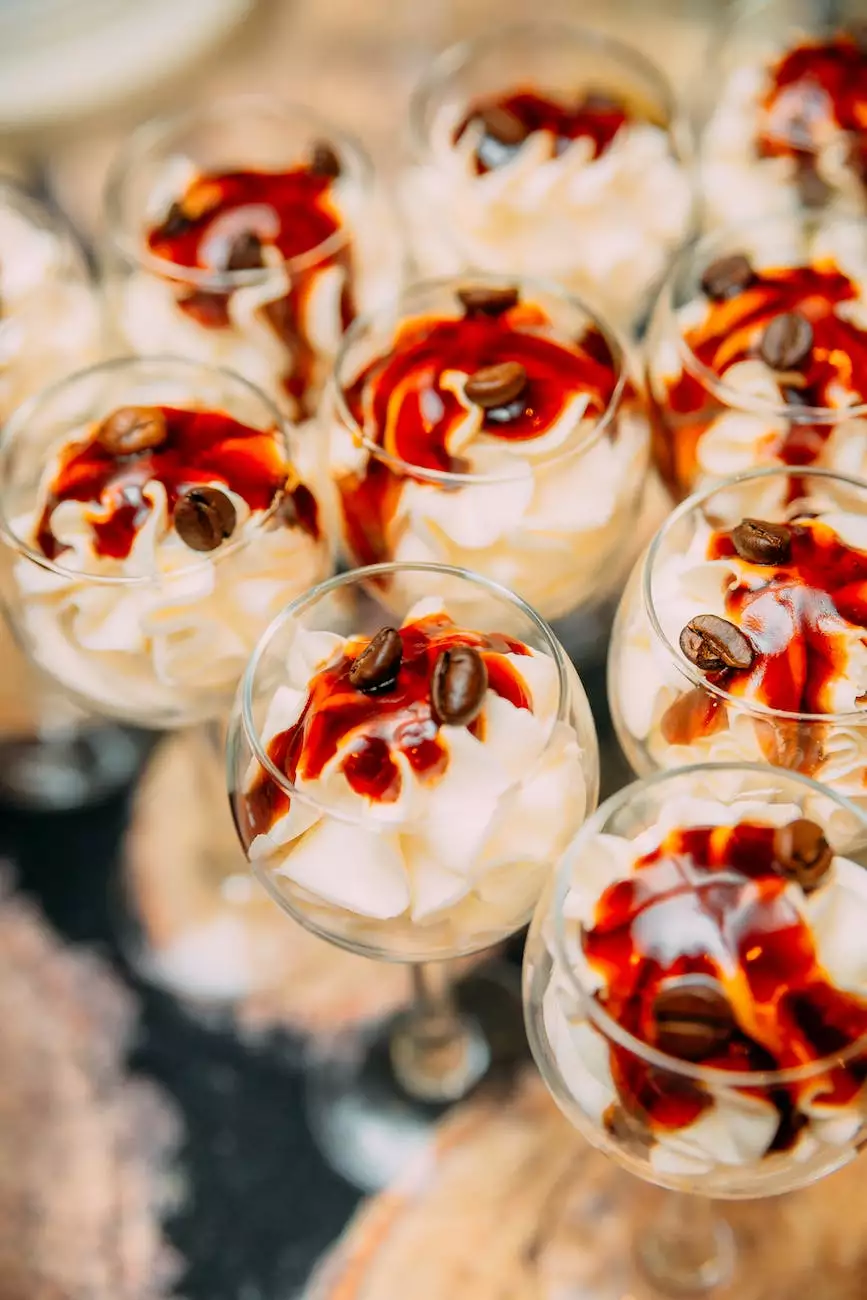 Decadent Dessert Catering in Richmond, Virginia
Are you searching for exceptional dessert catering in Richmond, Virginia? Look no further than Chapmans Amusements & 4 Kings Casino Parties! Our passion for creating mouthwatering desserts, paired with our dedication to providing top-notch service, makes us the perfect choice for your next event. Whether you're hosting a corporate gathering, a wedding, a birthday party, or any other special occasion, our dessert menu will surely impress both you and your guests.
An Array of Delectable Treats
At Chapmans Amusements & 4 Kings Casino Parties, we take pride in offering a wide selection of delectable desserts that cater to various tastes and preferences. Our dessert menu is carefully crafted to include an array of options, ensuring that there's something for everyone.
Indulge in our rich and creamy Chocolate Mousse Cake, a velvety delight that will satisfy even the most discerning chocolate connoisseur. Craving something fruity and refreshing? Our Strawberry Shortcake made with freshly picked strawberries and fluffy whipped cream is the perfect choice.
If you prefer a classic and timeless dessert, our New York Cheesecake is sure to delight. Its smooth texture and heavenly flavor will leave you wanting more. Or perhaps you're in the mood for a modern twist on a traditional favorite? Our Matcha Green Tea Tiramisu combines the delicate flavors of matcha and coffee, creating a unique and unforgettable experience for your taste buds.
Customizable Dessert Options
We understand that every event is unique, and that's why we offer customizable dessert options. Whether you need gluten-free, dairy-free, or vegan desserts, we've got you covered. Our skilled pastry chefs will work closely with you to create a personalized dessert menu that suits your specific dietary needs and preferences.
Unforgettable Events with Our Desserts
At Chapmans Amusements & 4 Kings Casino Parties, we believe that desserts have the power to elevate any event and create lasting memories. Our team of experienced professionals is committed to providing exceptional service and ensuring that every detail of your dessert catering experience is tailored to perfection. From elegant wedding receptions to fun-filled birthday parties, our desserts are designed to make your event truly unforgettable.
Contact Us for Dessert Catering in Richmond, Virginia
Ready to indulge in our delectable dessert menu? Contact Chapmans Amusements & 4 Kings Casino Parties today to book our dessert catering services in Richmond, Virginia. Our friendly team is here to assist you and help make your event a sweet success.
Chapmans Amusements & 4 Kings Casino Parties - Dessert Catering Richmond, Virginia
Category: Arts & Entertainment - Performing Arts
Website: http://chapmansinflatablesncasino.com/menus/desserts