Catering Services by Chapmans Amusements & 4 Kings Casino Parties
Oct 11, 2019
Services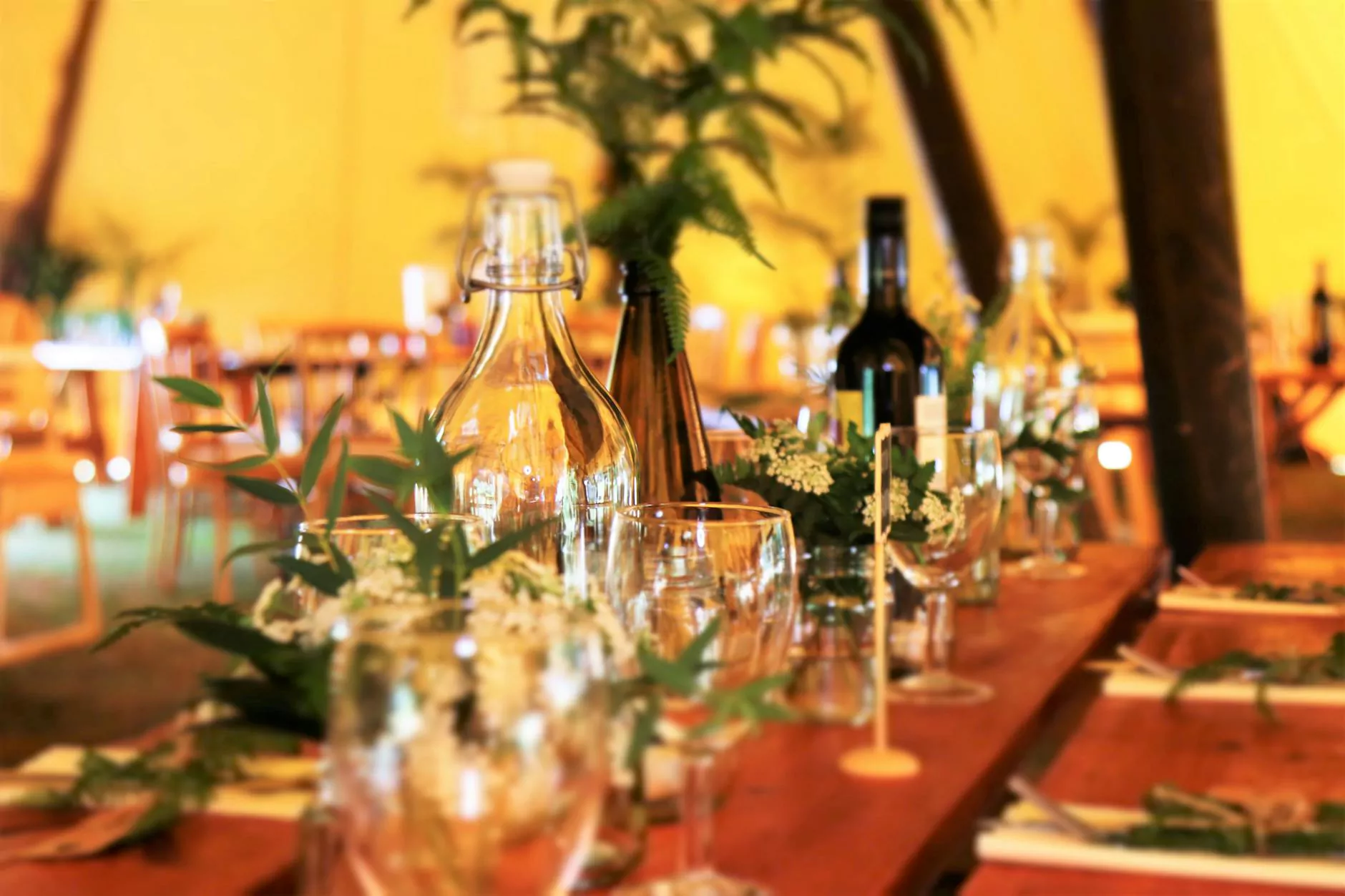 Unmatched Catering Experience for Your Special Occasions
Welcome to Chapmans Amusements & 4 Kings Casino Parties, the premier provider of arts and entertainment performing arts services. Specializing in creating memorable experiences, we extend our expertise to a range of events, including corporate functions, weddings, fundraisers, and more. Our exceptional catering services are designed to elevate your event to new heights, leaving your guests delighted and satisfied.
Indulge in Exquisite Cuisine
When it comes to catering, we understand the importance of serving delectable cuisine that pleases every palate. Our team of highly skilled chefs brings their culinary expertise to the table, crafting an extensive menu tailored to your unique preferences. From canapés and hors d'oeuvres to gourmet main courses and delectable desserts, our offerings are sure to wow your guests.
Customized Menus to Suit Your Event
At Chapmans Amusements & 4 Kings Casino Parties, we believe in customization. We work closely with you to understand your event requirements, theme, and dietary preferences to create a menu that aligns perfectly with your vision. Whether you desire traditional dishes, international flavors, or fusion cuisine, our dedicated team will curate a culinary experience that surpasses your expectations.
Impeccable Service that Exceeds Expectations
Our commitment to excellence extends beyond the food we serve. With our catering services, you can expect impeccable service from beginning to end. Our professional wait staff ensures that every guest is attended to with utmost care and attention. We pride ourselves on our ability to create a seamless dining experience, allowing you to focus on enjoying your event while we take care of the rest.
Attention to Detail for Flawless Execution
With an eye for detail, our event planning experts meticulously arrange every aspect of your catering service. From table setup and decorations to unique presentations and elegant plating, we leave no stone unturned. Our team will liaise with you or your event planner to ensure that the catering seamlessly integrates with the overall ambiance and theme of your event.
Flexibility and Versatility for Any Occasion
Chapmans Amusements & 4 Kings Casino Parties understands that every event is unique. We go above and beyond to accommodate your specific needs and preferences. Whether you're hosting an intimate gathering or a grand gala, our catering services can be tailored to suit any occasion. From outdoor barbecues to black-tie receptions, trust us to provide a memorable dining experience that perfectly complements your event.
Expertise in Catering for Casino Parties
As experts in the arts and entertainment performing arts industry, we specialize in catering for casino parties. Our team has experience in creating menus and organizing top-quality dining experiences that enhance the casino atmosphere. Treat your guests to an unforgettable evening with our casino-themed cuisine and impeccable service.
Contact Us for Unforgettable Catering
Are you ready to elevate your event with outstanding catering services? Chapmans Amusements & 4 Kings Casino Parties is here to bring your vision to life. Contact our experienced team today to discuss your event requirements and discover how we can craft an extraordinary dining experience for you and your guests.
Phone: [INSERT PHONE NUMBER]
Email: [INSERT EMAIL ADDRESS]
Address: [INSERT ADDRESS]