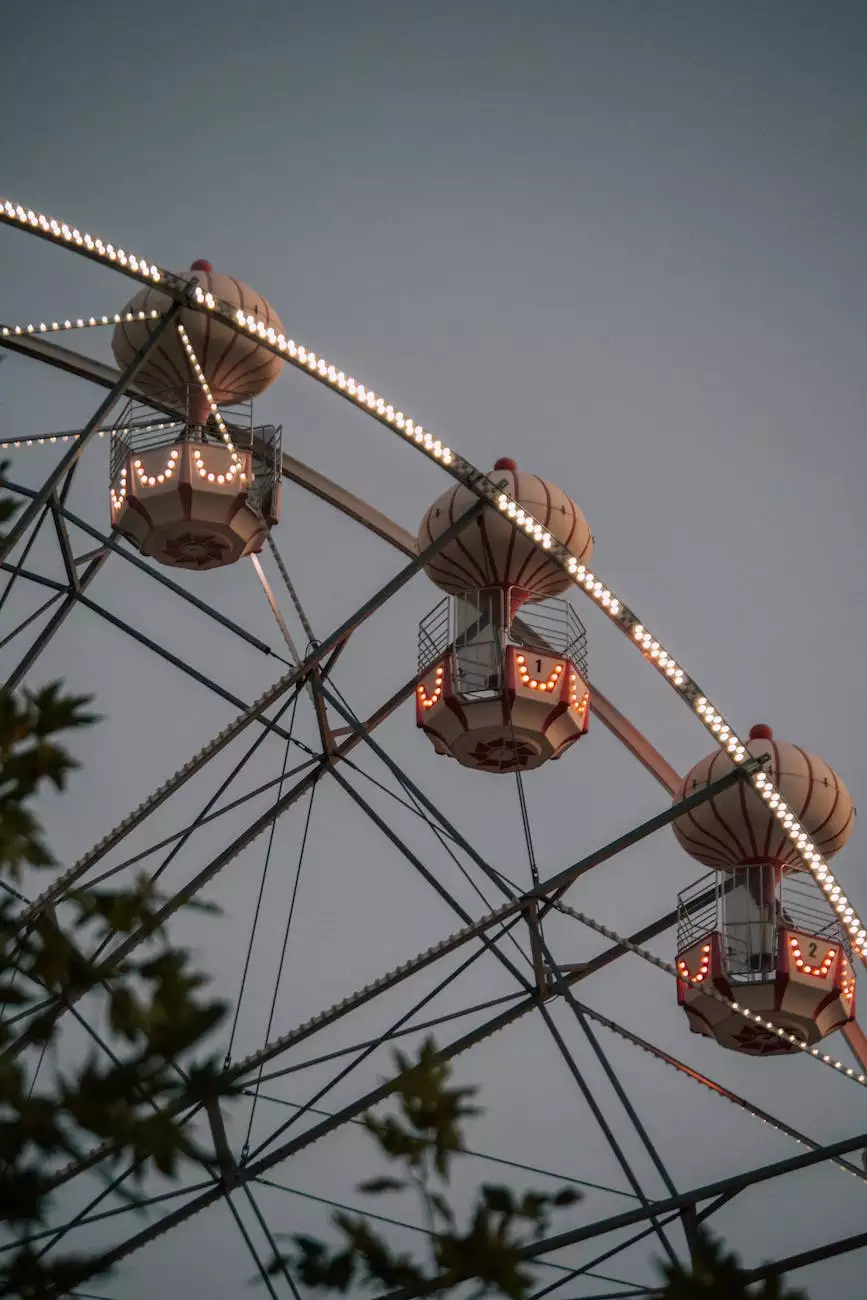 Welcome to the mesmerizing world of Greg Stubblefield, where arts and entertainment converge to create unforgettable experiences. As a part of Chapmans Amusements & 4 Kings Casino Parties, Greg Stubblefield brings his extraordinary talent to the forefront. Let us take you on a journey through the captivating world of performing arts.
Unleashing Talent
Greg Stubblefield is an unparalleled artist, combining a myriad of skills to showcase his exceptional talent. From mesmerizing magic tricks to mind-bending illusions, Greg's performances leave audiences in awe. His passion for the performing arts shines through every act, creating an unforgettable experience for all.
With years of experience and a deep-rooted understanding of entertainment, Greg Stubblefield has honed his craft to perfection. Each performance is meticulously crafted to provide a unique and enchanting experience for every spectator. Witness the magic unfold before your eyes and let yourself be transported to a world of wonder.
A Journey Through Performing Arts
Greg Stubblefield's journey in the performing arts industry is an inspiring tale of passion, dedication, and creativity. From his humble beginnings to becoming a renowned artist, Greg's story is one of relentless pursuit and unwavering commitment.
Hailing from a small town, Greg Stubblefield discovered his love for performing arts at a young age. Fascinated by the power of entertainment, he embarked on a lifelong journey of learning and growing as an artist. With unwavering determination, Greg honed his skills through countless hours of practice and experimentation.
Throughout his career, Greg has collaborated with some of the most influential figures in the industry. His collaborations have allowed him to push the boundaries of traditional entertainment and explore new horizons. From theater productions to large-scale events, Greg has left an indelible mark on the performing arts scene.
Unforgettable Performances
Greg Stubblefield's performances are a testament to his sheer talent and creativity. Through his immersive acts, he takes audiences on a rollercoaster ride of emotions, leaving them captivated and wanting for more.
With an extensive repertoire of acts, Greg has mastered the art of engaging his spectators. Whether it's a mind-boggling magic trick, an awe-inspiring illusion, or a jaw-dropping performance, Greg's shows are bound to leave a lasting impression on all who witness them.
Greg Stubblefield's performances are not limited to a specific audience. His versatility allows him to cater to a diverse range of events, including corporate gatherings, private parties, and large-scale productions. With his magnetic stage presence and exceptional showmanship, Greg ensures that every event is an unforgettable experience.
The Greg Stubblefield Experience
When you choose to experience Greg Stubblefield's artistry, you embark on a captivating journey filled with wonder and excitement. Immerse yourself in his world and be prepared to be amazed by his extraordinary talent.
With Chapmans Amusements & 4 Kings Casino Parties, you have the opportunity to witness Greg Stubblefield's unparalleled performances up close. Join us for an enchanting evening and let yourself be swept away by the magic of performing arts.
Conclusion
Greg Stubblefield, a name synonymous with excellence in the performing arts industry, continues to inspire and mesmerize audiences worldwide. With his exceptional talent, unrivaled creativity, and unwavering dedication, Greg Stubblefield sets the benchmark for outstanding performances.
Chapmans Amusements & 4 Kings Casino Parties is proud to have Greg Stubblefield as a part of their team. Together, they create experiences that transcend entertainment, leaving a lasting impact on all who witness their spectacular shows.
Join us as we celebrate the magic of performing arts with Greg Stubblefield. Discover the mesmerizing world of entertainment and allow yourself to be captivated by his extraordinary talent. Experience the thrill, the laughter, and the wonder that comes with witnessing Greg Stubblefield in action.