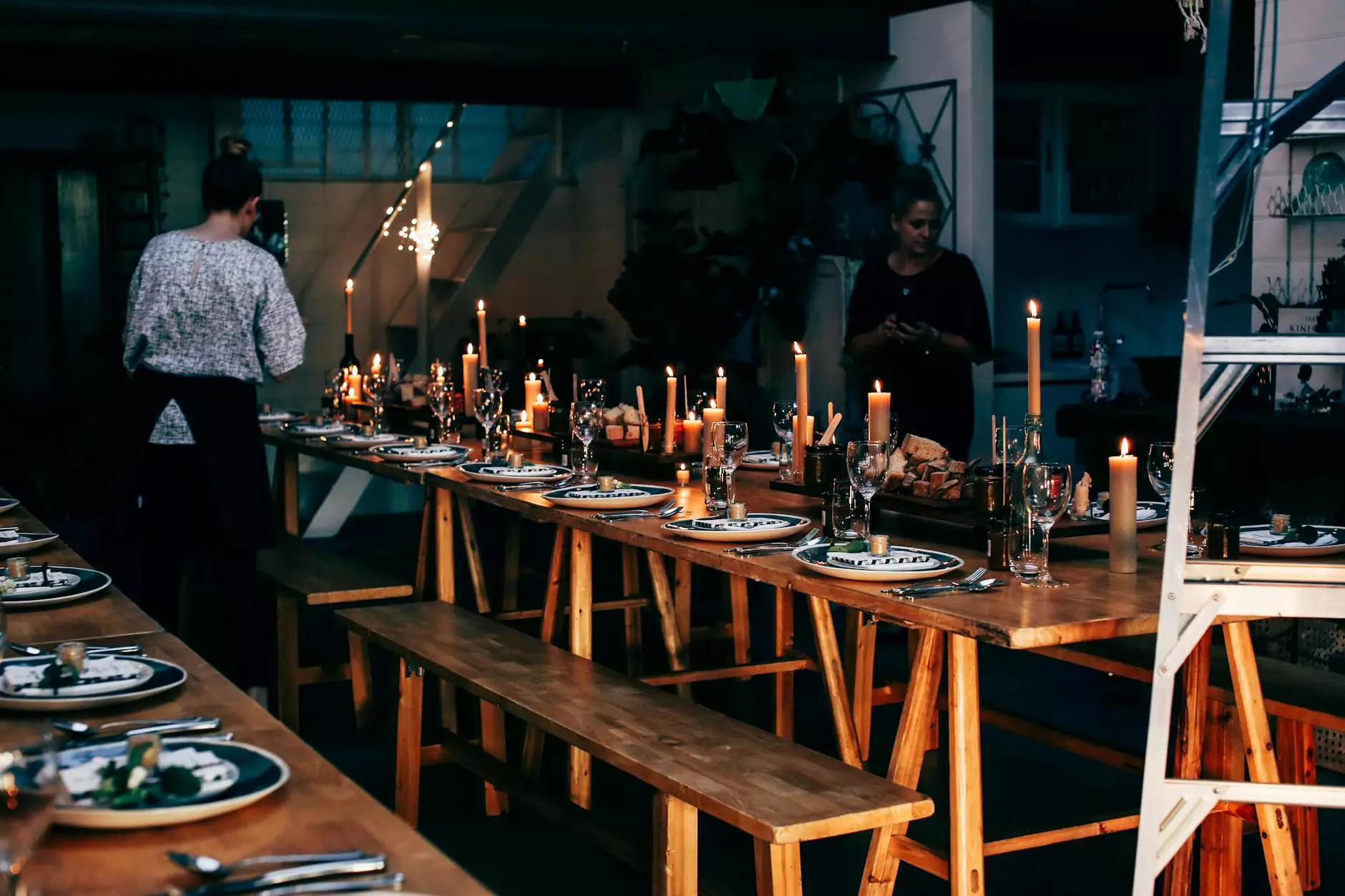 Creating Magical Memories
At Chapman's Amusements & 4 Kings Casino Parties, we understand the importance of your wedding day. As a leading provider of Arts & Entertainment - Performing Arts services, we specialize in creating magical memories that will last a lifetime. Our team of experienced professionals is dedicated to ensuring your wedding day is everything you've dreamt of and more.
Unforgettable Entertainment
A wedding is a joyous celebration of love, and what better way to enhance the festivities than with our exceptional entertainment options. From live music performances to captivating dance shows, our talented performers will keep your guests entertained throughout the night. With a wide range of acts and performances to choose from, we guarantee an unforgettable experience for everyone.
Live Bands and Acoustic Performances
Impress your guests with the soulful melodies of our live bands and acoustic performers. Whether you prefer the charm of a solo artist or the energy of a full band, our musicians have the talent to create the perfect atmosphere for your special day. With an extensive repertoire of songs spanning various genres, they will ensure that every moment is accompanied by beautiful music.
Exquisite Dance Performances
Transport your wedding guests into a world of elegance and grace with our exquisite dance performances. Our professional dancers are trained in a variety of styles, including classical ballet, contemporary, and Latin dance. Their breathtaking performances will leave your guests in awe and add a touch of sophistication to your wedding celebration.
Decor and Lighting
Set the mood for your wedding venue with our extraordinary decor and lighting options. Our team of talented designers will work closely with you to create a visually stunning ambiance that reflects your unique style and theme. From intricate floral arrangements to mesmerizing lighting effects, we'll transform your venue into a romantic haven.
Elegant Floral Arrangements
A wedding is incomplete without beautiful flowers adorning the venue. Our skilled florists will curate elegant floral arrangements that complement your wedding theme and color scheme. Whether you envision a grand floral arch, delicate centerpieces, or a stunning bouquet, we'll bring your floral dreams to life.
Stunning Lighting Effects
Enhance the mood and atmosphere of your wedding venue with our stunning lighting effects. Our team of lighting experts will create a magical ambiance using a combination of soft hues, strategically placed spotlights, and magical fairy lights. Whether you desire a warm and intimate setting or a vibrant party atmosphere, we'll ensure that every corner of your venue exudes the perfect ambiance for your special day.
Professional Event Planning
Planning a wedding can be overwhelming, but with our professional event planning services, you can relax and enjoy every moment of the journey. Our experienced planners will take care of every detail, from finding the perfect venues to coordinating with vendors and managing timelines. With our meticulous attention to detail and creative expertise, we'll bring your wedding vision to life.
Venue Selection and Coordination
Choosing the right venue is crucial for a successful wedding. Our event planners will assist you in selecting the perfect venue that aligns with your vision and accommodates your guest list. From elegant ballrooms to idyllic outdoor settings, we'll help you find a venue that sets the stage for an unforgettable celebration. Moreover, we'll take care of all the coordination, ensuring a seamless experience for you and your guests.
Vendor Management
Collaborating with trusted vendors is essential for a flawless wedding day. With our extensive network of reputable vendors, we'll connect you with photographers, caterers, florists, and other professionals who will exceed your expectations. Our event planners will manage all vendor communications, contracts, and logistics, allowing you to focus on the joyous moments leading up to your big day.
Timeline and Logistics
We understand the importance of a well-organized timeline to ensure a smooth flow of your wedding day. Our event planners will meticulously plan and coordinate every aspect, from the ceremony to the reception, ensuring that all events and transitions occur seamlessly. With our expert guidance, you can relax and enjoy your special day, knowing that every detail is taken care of.
Contact Us Today
Your dream wedding starts with Chapman's Amusements & 4 Kings Casino Parties. Let us turn your vision into a reality, creating a wedding experience that surpasses all expectations. Contact our team today to discuss your wedding plans and discover how we can make your special day truly unforgettable.