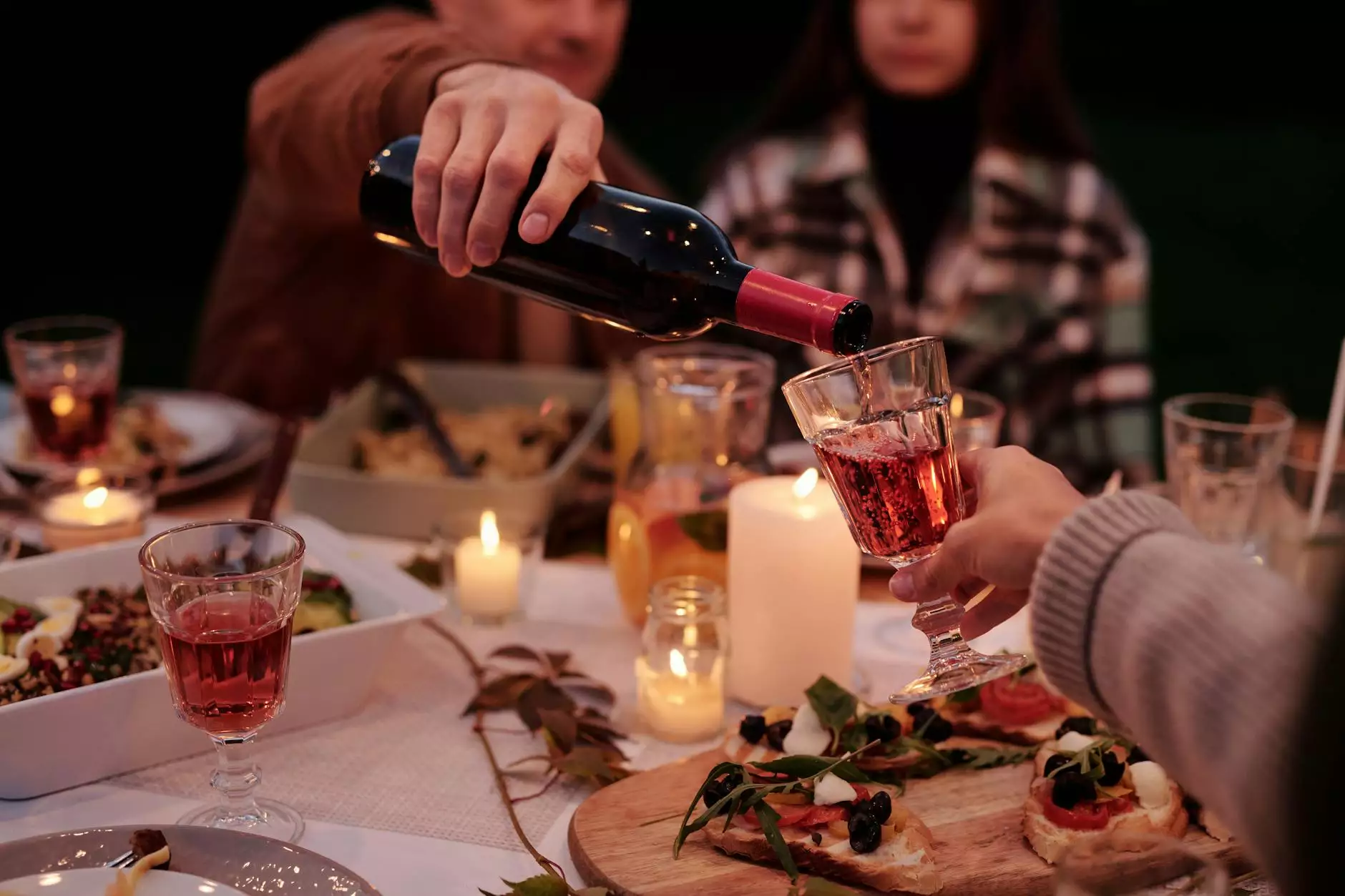 Enhance Your Special Event with Exquisite Dining & Serving Options
Chapmans Amusements & 4 Kings Casino Parties is proud to offer a wide range of luxurious dining and serving options to elevate your special event to the next level. Whether you are planning a wedding reception, corporate gala, or private party, our extensive catalog is sure to meet your needs.
Stylish Dining Tables for Every Occasion
Our vast selection of dining tables is designed to cater to various event sizes and styles. From intimate gatherings to grand celebrations, we have the perfect table to accommodate your guests. Our tables are crafted with the highest quality materials and feature elegant designs that will leave a lasting impression on your attendees.
Elevate Your Décor with Stunning Table Linens
No table setting is complete without the perfect table linens. We offer a wide range of luxurious linens in various colors, fabrics, and sizes. Whether you prefer classic white linens for a timeless look, or vibrant hues to match your event's theme, we have options to suit every preference.
Exquisite Cutlery for a Truly Elegant Dining Experience
To complement our dining tables and linens, we provide a selection of exquisite cutlery that adds a touch of sophistication to any dining experience. Our cutlery sets are meticulously crafted with attention to detail, ensuring both functionality and style. Impress your guests with the finest silverware as they indulge in your delectable cuisine.
Make an Impression with Elegant Glassware and Stemware
Chapmans Amusements & 4 Kings Casino Parties understands the importance of presentation when it comes to beverages. That's why we offer a wide range of elegant glassware and stemware to enhance your event's drink service. From champagne flutes to highball glasses, our collection is designed to elevate your guests' drinking experience.
Dazzle Your Guests with Crystal Glassware
For an added touch of opulence, our crystal glassware is sure to impress even the most discerning individuals. Crafted with precision and featuring intricate designs, our crystal glassware exudes elegance and luxury. Elevate your event by serving your guests their favorite drinks in these stunning pieces.
Premium Stemware for Wine Enthusiasts
Wine connoisseurs will appreciate our selection of premium stemware designed specifically for enhancing the flavors and aromas of different wine varietals. From Bordeaux to Chardonnay, our stemware is designed to heighten the tasting experience, ensuring each sip is filled with rich nuances.
Complete Your Dining Experience with Exceptional Serving Utensils
In addition to our range of tableware, we also offer a selection of exceptional serving utensils to make your event seamless and efficient. Our collection includes everything from elegant serving trays to sophisticated carving sets. Serve your culinary creations with style and grace, leaving your guests in awe of your attention to detail.
Beautiful Serving Trays for Every Occasion
Our serving trays are not only functional but also aesthetically pleasing. Designed to complement your event's theme, they add a touch of elegance to your serving stations. Whether you are serving hors d'oeuvres or decadent desserts, our trays are the perfect addition to any occasion.
Premium Carving Sets for Culinary Experts
If you take pride in presenting your culinary creations with precision, our premium carving sets are a must-have. Made with the finest materials and expert craftsmanship, our carving sets allow you to slice and serve your dishes with ease, ensuring each piece is executed flawlessly.
Contact Us for Your Dining & Serving Needs
At Chapmans Amusements & 4 Kings Casino Parties, we understand the importance of creating a memorable dining experience for your guests. Our extensive catalog of dining and serving options combined with our commitment to excellence will ensure that your special event exceeds expectations.
Contact us today to discuss your event requirements and let our team of experts assist you in selecting the perfect dining and serving options to make your occasion truly remarkable.