Chapmans Amusements & 4 Kings Casino Parties: Vase Trio
Sep 18, 2022
Services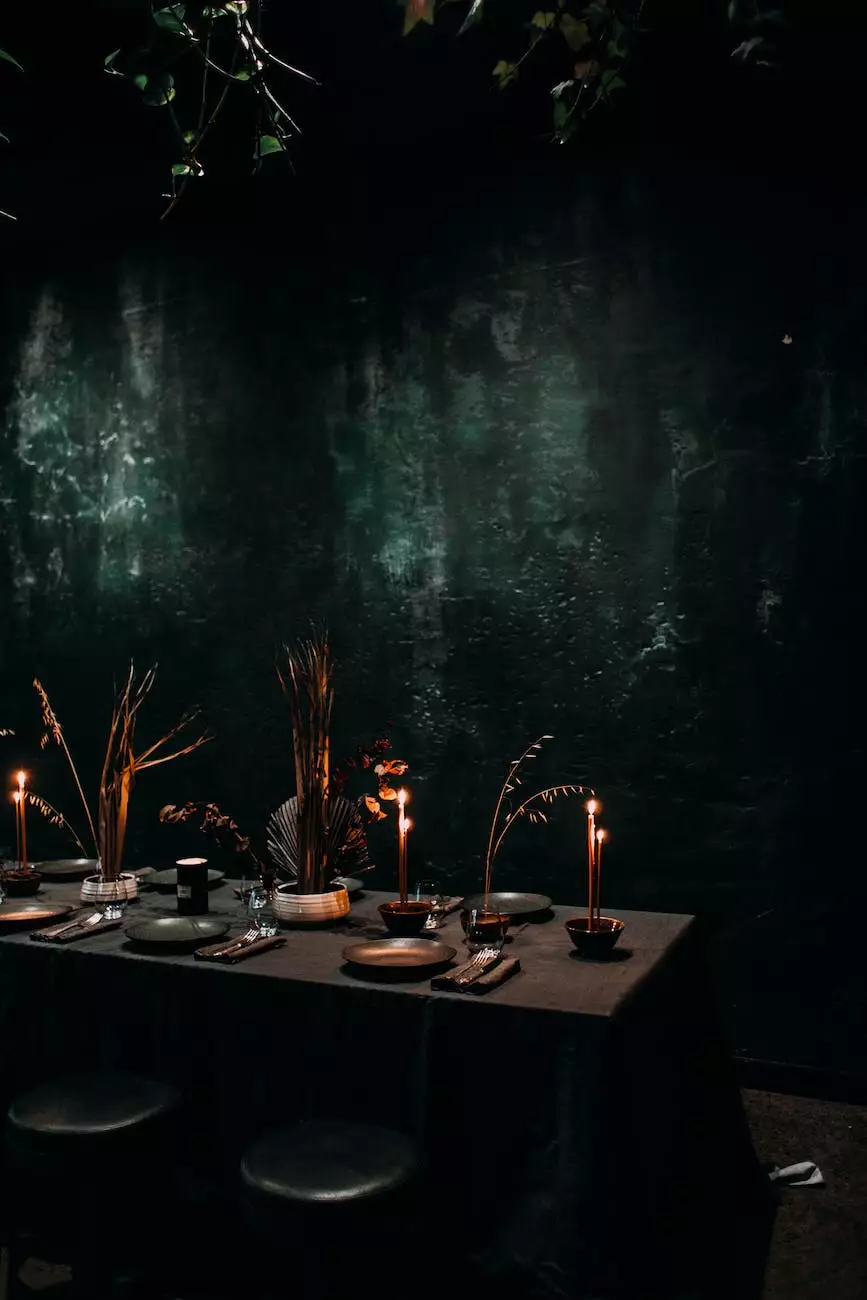 Enhance Your Event with a Beautiful Vase Trio
Are you searching for the perfect way to add a touch of elegance and sophistication to your upcoming event? Look no further! At Chapmans Amusements & 4 Kings Casino Parties, we offer an extensive selection of Vase Trios that will exceed your expectations and elevate the ambiance of your party.
Our Vase Trios are meticulously designed and crafted to complement any event, whether it's a wedding, corporate gathering, or birthday celebration. With their timeless beauty and versatility, our Vase Trios are the perfect addition to any decor scheme.
Unmatched Quality and Attention to Detail
When it comes to event decorations, quality is key. That's why we take pride in offering only the highest quality Vase Trios. Each of our Vase Trios is carefully chosen for its exquisite design, superior craftsmanship, and attention to detail.
Our team understands the importance of creating a memorable experience for your guests. That's why we ensure that every aspect of our Vase Trios, from the shape and size to the color and texture, is carefully curated to create a stunning visual impact.
A Wide Selection to Suit Your Style
We believe that every event is unique, and your decorations should reflect that. That's why we offer a wide variety of Vase Trios, ensuring that you find the perfect match for your event's theme and style.
Whether you prefer a classic and timeless design or a more contemporary and artistic piece, our collection has something for everyone. From sleek and modern to intricate and ornate, our Vase Trios are sure to capture the essence of your event.
The Perfect Complement to Your Event's Decor
A Vase Trio can be the perfect complement to your event's overall decor. Whether you're going for a romantic and intimate atmosphere or a bold and dramatic ambiance, our Vase Trios can help you achieve your desired look and feel.
Consider placing our Vase Trios as centerpieces on dining tables, accentuating buffet stations, or adding elegance to a gift or cake table. The possibilities are endless, and our experienced team can assist you in finding the best placement options to create a cohesive and visually stunning atmosphere.
Elevate Your Event with a Vase Trio Rental
Why spend a fortune on purchasing expensive vases that you may never use again? At Chapmans Amusements & 4 Kings Casino Parties, we offer affordable Vase Trio rentals that allow you to achieve the same level of elegance without the commitment or hassle.
By renting our Vase Trios, you can easily elevate the overall look and feel of your event while staying within your budget. Our flexible rental options ensure that you have the freedom to customize your event's decor without breaking the bank.
Choose Chapmans Amusements & 4 Kings Casino Parties for Your Vase Trio Needs
With our extensive selection, unmatched quality, and commitment to exceptional customer service, Chapmans Amusements & 4 Kings Casino Parties is the ideal choice for your Vase Trio needs. We have built a reputation for providing top-notch event rentals that enhance any occasion.
Let us help you transform your event into an unforgettable experience. Contact us today to explore our Vase Trio options and discover the perfect addition to your event's decor.
Get in Touch
For the best Vase Trio rentals in town, contact Chapmans Amusements & 4 Kings Casino Parties today! Our expert team is ready to assist you in finding the perfect Vase Trio that will elevate the ambiance of your event and leave a lasting impression on your guests.
Discover the beauty and elegance of our Vase Trios. Make your event truly memorable with Chapmans Amusements & 4 Kings Casino Parties.