Trash Cans- 50 Gallon
Mar 26, 2022
Services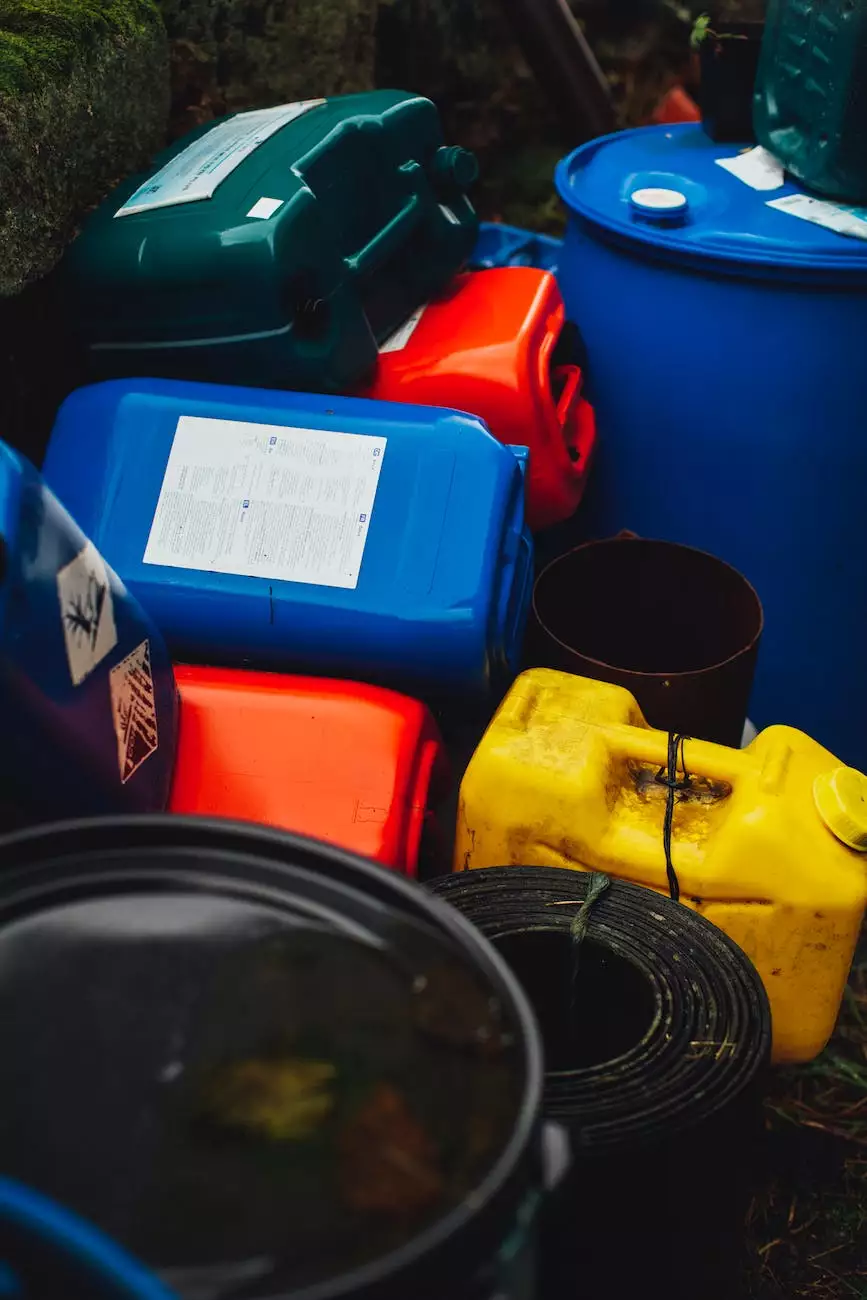 Welcome to Chapmans Amusements & 4 Kings Casino Parties, your trusted source for premium entertainment solutions for various events and venues. We are proud to present our high-quality 50 gallon trash cans, designed to meet your waste management needs while adding a touch of style to any environment.
The Importance of Efficient Waste Management
In any event or venue, waste management is a crucial aspect. Properly handling and disposing of waste not only ensures a clean and hygienic environment but also contributes to the overall success and satisfaction of attendees or guests. Investing in the right trash cans is essential to maintain a seamless waste management system.
Discover Our 50 Gallon Trash Cans
Chapmans Amusements & 4 Kings Casino Parties proudly offers top-of-the-line 50 gallon trash cans that are specifically designed to meet the demands of events and venues in the arts and entertainment industry. Our trash cans combine functionality, durability, and style, making them the perfect addition to your event setup.
Durability and Reliability
Our 50 gallon trash cans are built to withstand heavy usage and harsh environmental conditions. Made from high-quality materials, they can endure the demands of any event or venue. Whether it's an indoor concert, an outdoor festival, or a performing arts center, our trash cans will stand the test of time, ensuring long-lasting performance.
Elegant Design
We understand the importance of aesthetics in creating an inviting atmosphere for your guests. That's why our 50 gallon trash cans feature an elegant design that seamlessly blends with various event themes. Whether you prefer a sleek contemporary look or a more traditional style, our trash cans are available in different designs and finishes to suit your preferences.
Efficient Waste Management
With a capacity of 50 gallons, our trash cans provide ample space to accommodate the waste generated during events and performances. Their large size means fewer emptying trips, allowing your staff to focus on other important tasks. Additionally, our trash cans are equipped with secure lids to prevent any unpleasant odors or spillages, ensuring a clean and pleasant environment for everyone.
The Benefits of Choosing Chapmans Amusements & 4 Kings Casino Parties
When you choose Chapmans Amusements & 4 Kings Casino Parties for your trash can needs, you are choosing premium quality, reliable customer service, and competitive pricing. We are committed to delivering exceptional products that exceed your expectations, helping you create unforgettable experiences for your guests.
Expertise and Industry Knowledge
With years of experience in the arts and entertainment industry, we understand the unique challenges and requirements of event organizers. Our team of experts is dedicated to providing tailored solutions that address your specific needs. When it comes to trash cans, we know what works best for different types of events and venues.
Customer Satisfaction Guarantee
Your satisfaction is our top priority. We stand behind the quality of our 50 gallon trash cans and are confident that they will meet and exceed your expectations. In the unlikely event that you encounter any issues, our friendly customer support team is here to assist you and ensure a hassle-free experience.
Competitive Pricing
We believe that exceptional quality doesn't have to come with a hefty price tag. Our 50 gallon trash cans are competitively priced, delivering great value for your investment. We offer flexible pricing options to accommodate various budgets without compromising on quality.
Contact Us Today
Ready to upgrade your waste management system with our top-notch 50 gallon trash cans? Contact Chapmans Amusements & 4 Kings Casino Parties today to discuss your requirements and explore how our products can enhance your events or venue. We look forward to serving you and helping you achieve a seamless waste management solution.